Are you ready to take your school events online?
Let us introduce you to:
MATIAS & ALEXANDRIA'S
LIVE STREAM MAGIC SHOW
In moments like this with the COVID preventing you from having live performances, we have created a unique and fun program that you can experience from your living room, bed, or anywhere in your home, without having to worry about human contact. And we guarantee everyone is going to have a great time, and we will make your upcoming events fun, exciting, and memorable!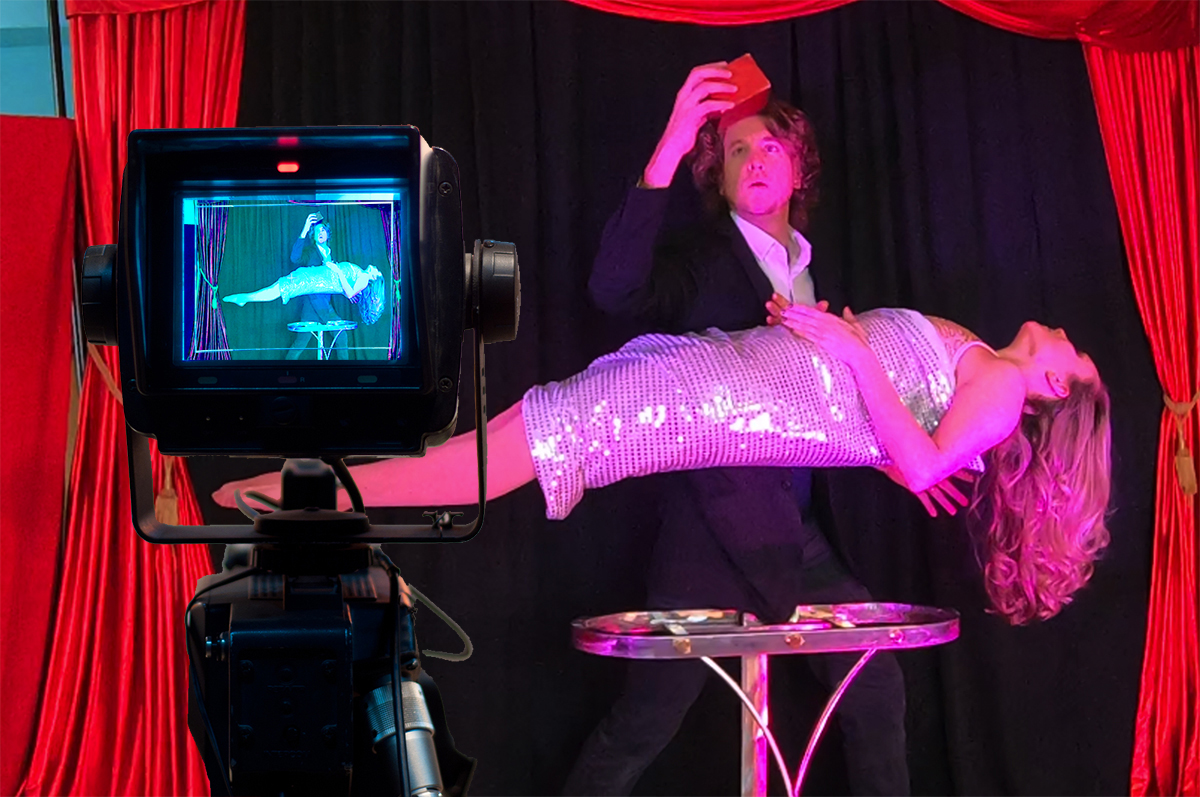 Why work with Illusionist Matias?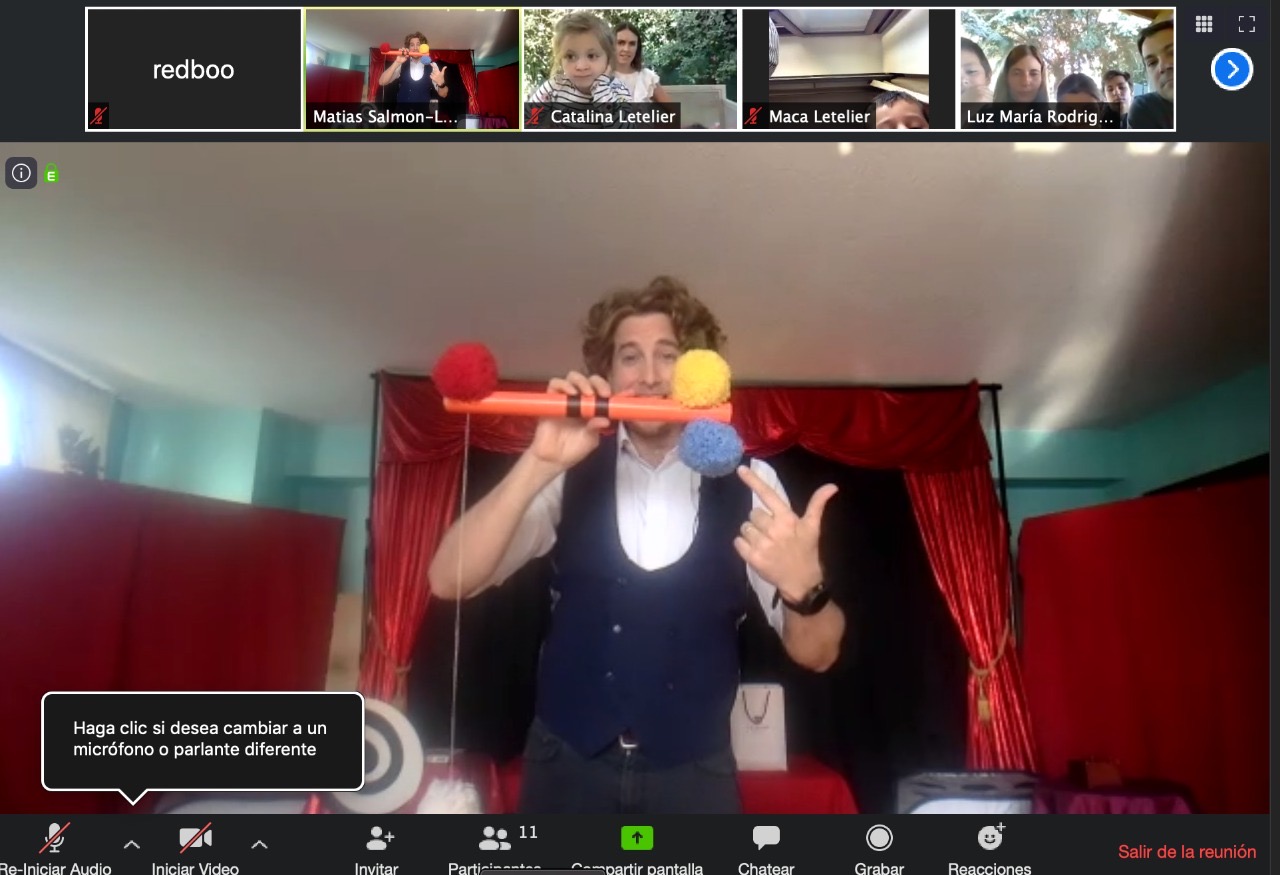 Matias's Live Stream Magic Show
* He has a show that is specially designed for live streaming. 
** He will keep your students and families engaged & entertained, making your event fun, exciting, and memorable.
*** And most importantly, HE WILL MAKE YOU LOOK GOOD!
Matias, this is exactly what I'm looking for! How does it work?
LIVE STREAM MAGIC SHOW OPTIONS:
Or we can create a special program for your specific needs!
Prepare yourself to experience a powerful introduction with A Las Vegas world-class illusion where Illusionist Matias will make his talented 
partenaire
Alexandria magically appear. Then Matias will interact with the guests through the screen and will perform a series of tricks with the active participation of the guests, mixing high impact tricks and stage illusions such as the ring illusion, and Alexandria's beautiful and mystifying levitation. In addition, he will use the screens to do some mentalist tricks, so get ready to participate in this
 unique virtual experience!
"Matias performed his online magic show to our online self improvement group meeting during very dark times. We were all so grateful for his positive and uplifting online show. I am excited to include Matias in many future online meetings as he completely uplifted the mood and energy of our group. Thank you, Matias!"
After the Live Stream Magic Show, Matias will teach the guests some easy-to-do but very fun magic tricks that everybody will be able to do that same day. These are special tricks that they have carefully selected and prepared for this activity. We have a list of 40+ tricks!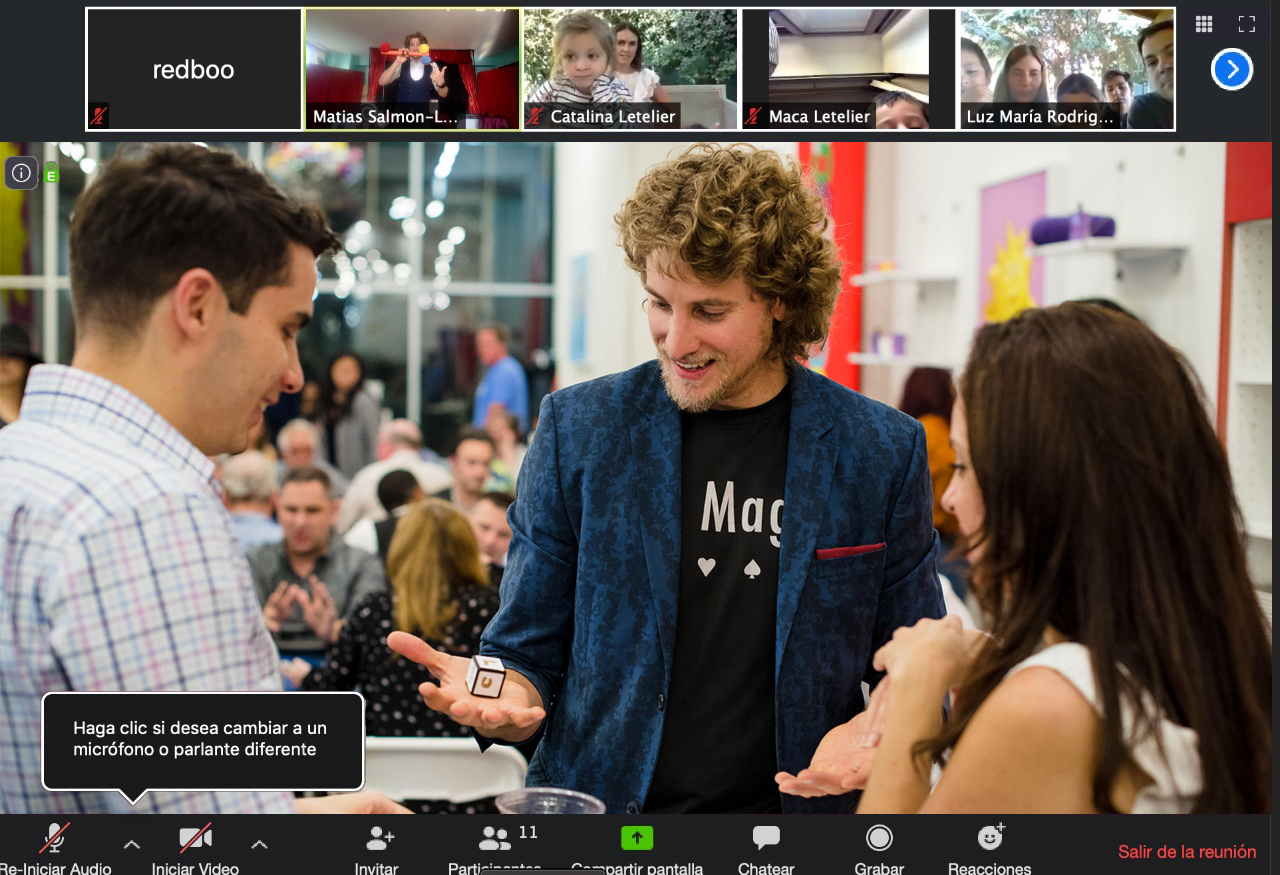 LIVE STREAM MAGIC SHOW REQUIREMENTS:
For the Live Stream Magic show we use a program called ZOOM. You can download it for free at https://zoom.us/
This allows you to watch live (real time) the show.
The show is highly interactive and you will be part of many tricks and illusions. So be ready!
If you are watching this at home or in an office space, we recommend to plug your computer to a big screen or TV so you can have a better experience.
A good internet/WiFi connection is the most important. However, we strongly recommend have your computer connected to your modem/router through an ethernet cord. This will make the connection more stable.
Make sure you have your mic connected (internal or external) because you will actively participate in the show. A headset with a mic might be prefer if you have access to one.
Let us help you make your online event fun, exciting, and memorable with a performance that will have everybody buzzing about it while you get the credit!
For a quick response, please fill out the form below!